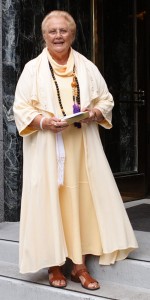 Welcome everyone.
We are living in times of great change upon the planet.  I want to talk with you about what is going on, what the future holds, what we can do to bring about peace and harmony and how you can come into your own spiritual empowerment.  I would like to hear your thoughts and warmly invite you to join the discussion.  Through awareness, knowledge and wisdom, we can bring about positive change.  Being in the know is never negative. Living in the now and trusting in the now could be disastrous.  When you blink your eye the now is gone but being in the know empowers forever.
Those who have read or listened to my prophecies know that what I have foretold is coming about daily.  Those who act and not react to what is going on are the ones who are empowered.  Step aside when you see the train coming.  Don't stand in the middle of the track watching it come and think it will stop for you.  Life doesn't just happen at the Joneses.
We need to build a society of compassion, peace and harmony.  These are the times when people will need each other the most.
I offer the spiritual visitor to my site information on the true complexity of our planet and the universe as well as the great mysteries of all sacred life and the beauty of soul in all its innocence.  I call for you to sever attachments to all dramas of your ego and "must haves" in order to attain pure soul and to let you experience the here and now in all of all and prepare you for your future.