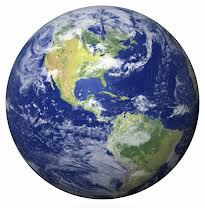 Oh Creator,
All that I am and become after I have become as a pure soul – pure in heart and of giving soul, full of compassion – calls to the Creator of heaven and earth.  All must plead for peace and ask, "Please don't abandon us.  We call for your promise of harmony – you who created all of all from your divine place – far, yes far, so far from earth – a wondrous place.  You, who resided far, so far away – gave us a name as a planet, as a chosen people – a rainbow of all colours, of rich and poor.  We will grow to have peace on earth because you decreed it.  So as divine will, you look at it all.  We need peacefulness.
I call and must find life today.  We will be at peace, at your will today, and will love one another.  We will help all to learn your name, free of religions, just as a people.  We will help the children grow as peaceful nations' peoples.
We will all pour fresh water in your name and wash away all hatred and wars.  All will sing your name out loud like a mother teaching her child to make peace and to feel no racial hate created by those who create wars.
The father, brother and sister come as one.  They bring the kind mother who teaches all to let go of wars and pain.  All sing, "I have offered my soul, I have given my heart to end all hate.
To you Creator, please end this hell called wars on earth.  Make my battered family whole.  Here we are, oh Creator."
Please share this post so that the plea for peace can circle the world.