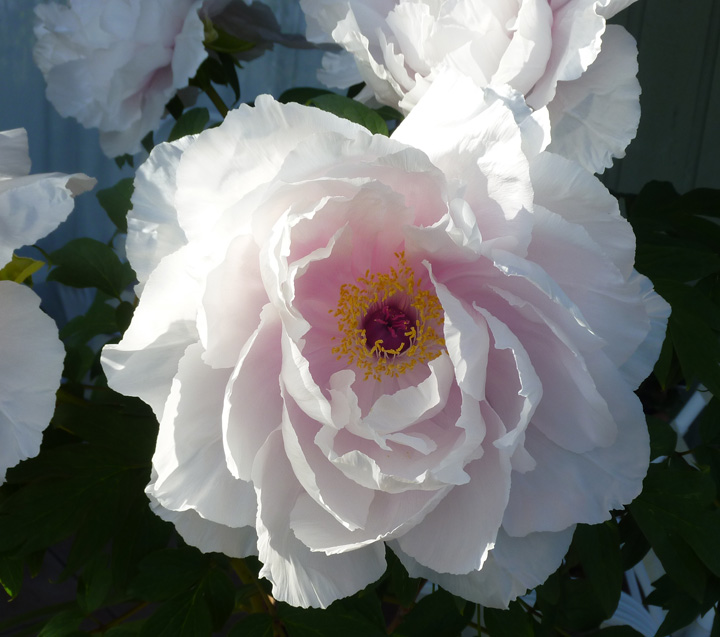 (Giant tree peony given TLC by H.H. Alexandra)
Someone asked how they can overcome anger, rage, great heartbreak, family breakdowns and conflicts.
Meditate on you. Are you creating tension or are you not meditating?  Pray for your pure self.  Look at self and then to others.  Help first with kindness.  Some of you know that your problems need help other than through mediation and prayer.  Seek outside help when needed.
Know that Creator is in your heart chakra. You are a flower of creation and know love – a wondrous peaceful flower spreading nice colours and love to all.
Creator is all.