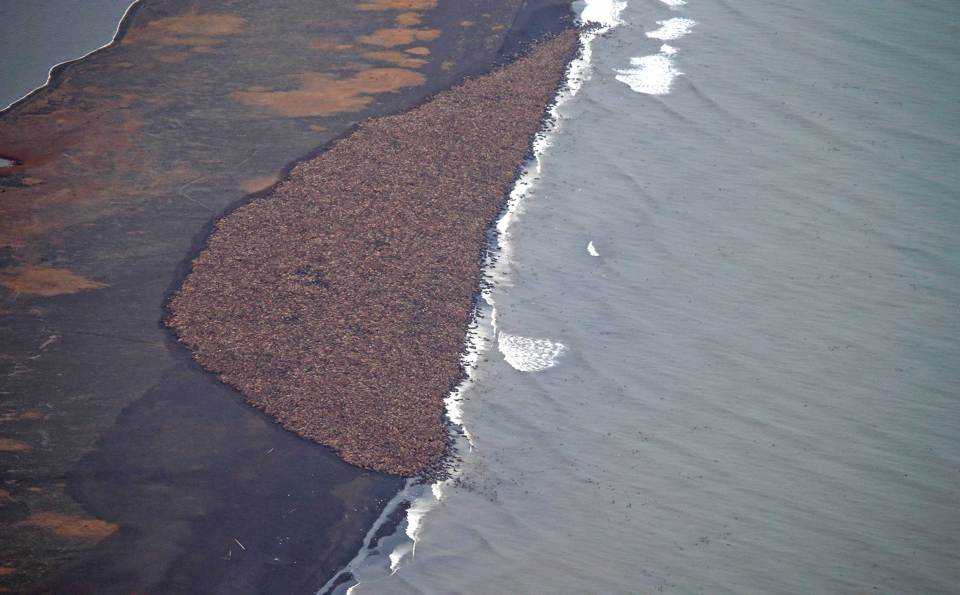 Aerial photo taken of 35,000 walrus Sept. 27, 2014 (AP Photo/NOAA, Corey Accardo)
I remind you of polar wobble/shift activities that I first spoke about in the 1950s, creating unusual conditions today. The climate change of today is tied to polar shift activity.
35,000 walrus come ashore in northwest Alaska
I've also warned for mankind's unchecked abuse of the planet and the consequences for all life upon it.
WWF: World has lost more than half its wildlife in 40 years – with people putting unsustainable demands on Earth
The time for change is now.