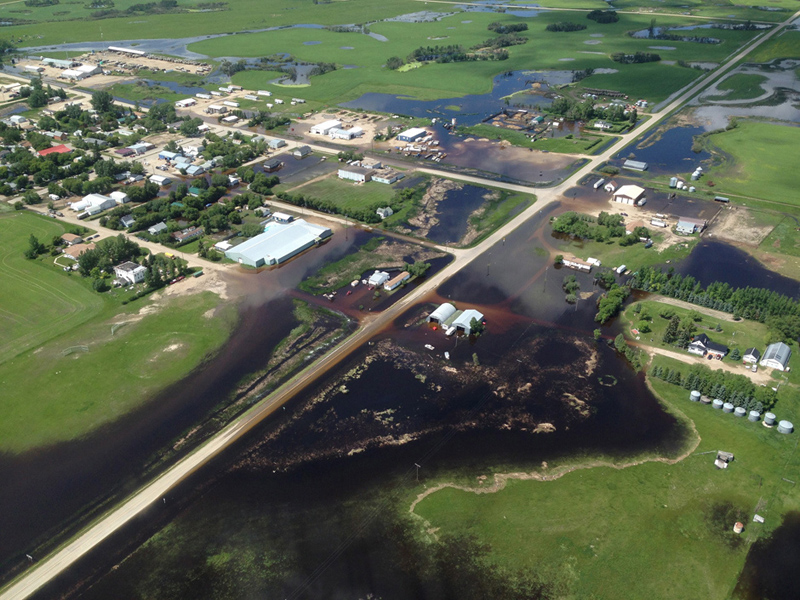 An aerial view of the flooding in Alida, in southeast Saskatchewan is shown on Wednesday, July 2, 2014. Nearly 90 communities in Saskatchewan and Manitoba have declared emergencies because of flooding and more than 500 people have been forced to leave their homes.THE CANADIAN PRESS/Don Healy from National Post article.
Those of you who read The Etherean Travellers and the Magical Child, or Be in the Know, will remember my prophecy that you will need to, "Tie up your boats in Saskatchewan."  You've also read of my predictions of floods in Manitoba.
With major flooding events occurring in these areas this past week, you can see how this is coming about.  However, the future will hold even greater water issues for both provinces, as you can see in a portion of my 1950s map of the future (below).  Areas that will be under water are shown in blue.  Flooding will escalate as polar wobble/shift activity increases.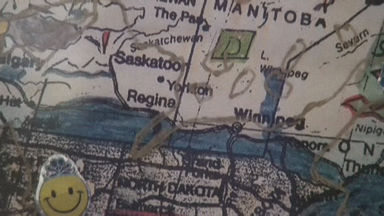 David Phillips, senior climatologist for Environment Canada in referring to the recent floods said, "This is unprecedented. This is ridiculous. In some of those locations, it's almost monsoonal."