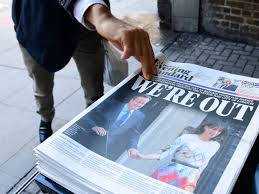 Photo – CBC  – See article 
Many years ago I foretold the collapse of Euro. On June 23, 2016 the first indicator became visible with the UK voting by referendum to leave Euro.
The implications of this are far-reaching in global economic and political impact.  I also foretold of riots in the streets of the UK due to economic woes. Watch for this to unfold.